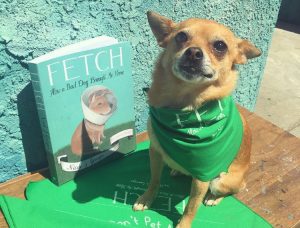 Great news- Fetch: How a Bad Dog Brought Me Home
is a finalist for the Oregon Book Awards!!!
This was one of my dream goals when I started making graphic novels, and how it's here! Ponyo & I are very excited. The awards will be held April 30th.
In the meantime, if you would like to vote for Fetch, there is a Reader's Choice Award!  
Tell your friends, family, and dog to vote for our book, and we will be forever thankful.
xoxo,
n.g. & Pon-z