$15.00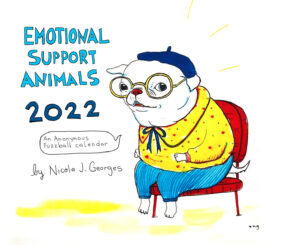 This is a listing to pre-order the 2022 Emotional Support Animals Anonymous Fuzzball calendar by Nicole J. Georges. This is a full-color calendar, 5.75 x 7.18″, printed at Brown Printing in Portland, Oregon on 100% post-consumer recycled paper.
This is a pre-order.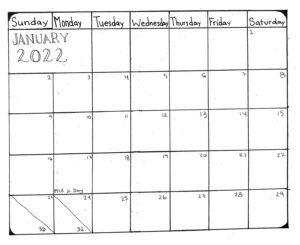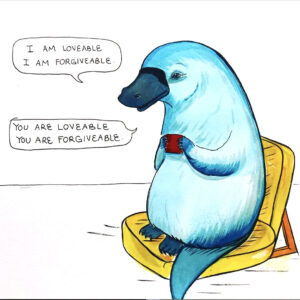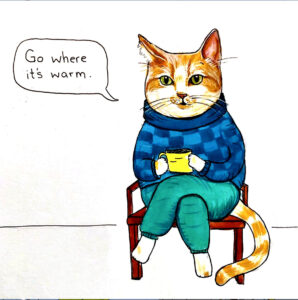 The calendar should be ready to ship in early October.
Features 12 months of support animals, with one extra Hang In There sloth page.
Please inquire for international shipping rates!!!