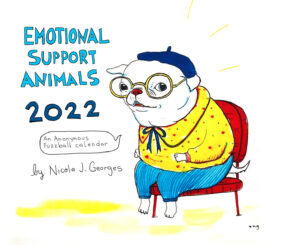 2022 Emotional Support Animals Anonymous Fuzzball calendar by Nicole J. Georges. This is a full-color calendar, 5.75 x 7.18″, printed at Brown Printing in Portland, Oregon on 100% post-consumer recycled paper.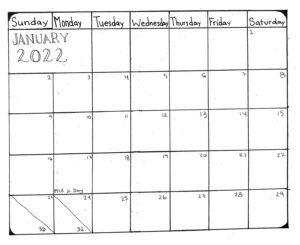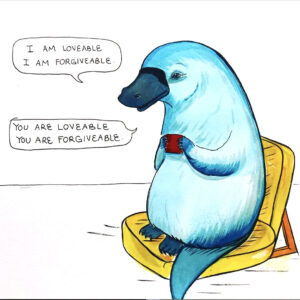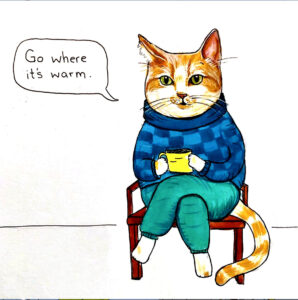 The calendars are in and being packaged up right now! Please be patient- your order should arrive in 1-2 weeks.
Features 12 months of support animals, with one extra Hang In There sloth page.
International Shipping Quotes!
If you are ordering 1-3 calendars Internationally, these are the shipping rates:
UK: $10.44
Canada: $9.54
Germany: $9.78
Japan: $11.39
Please paypal the difference to nicolejgeorges@gmail.com.
Thank you!